Tupac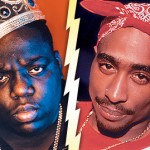 Joined: 12 Aug 2010
Posts: 1369

Hosting Fix!
This is a thread to prevent gaming issues with the hosts latency. The normal way around this problem would be to open the ports 6112-6119 through the router. Some people find this difficult or just don't have access to the device. There are two different options that can be taken to fix this problem.

1. UPNP Software – With this software it tries to auto port forward for you if the UPNP options is enabled on the wireless router. Some routers do not have the feature or it enabled by default. It would need enabled for this to work. Get Port Mapper and make a range of ports 6112-6119. http://sourceforge.net/projects/upnp-portmapper/files/latest/download?source=typ_redirect

2. PROVPN – This would allow us to connect to a network with the all the ports we need already open. Allowing you to host easily. http://www.proxpn.com/
_________________
Or you could just use Tupac's hacks and that'll really fuck shit up (you know, the one that likes to think he's the savior of war2 and an angel, ya.... that one).